Search Engine Optimisation
(optimisation is the English spelling. Americans use optimization. I live in Australia, but the real reason I spell it with an "s" is because it's an easier word to rank highly with)
Free Popularity Checker
This totally free piece of software is brought to you by Axandra & SearchEngineZ. It checks how many links are pointing to your site from each of the major search engines (Yahoo, Google etc...), and compares it with other sites of your choice.
Download here (3.1 MB) - it does not contain any spyware!
Search Spy
Watch what others are searching for, in real-time. It can give you an appreciation of the sheer variety of searches made
Popular Keywords
Lots of tools to help you work out which keywords you should be using
Free e-Book: SEO Fast Start
Written by Dan Thies, this 100-page e-book is a very well-written primer on search engine optimization techniques. I've read it, I like it.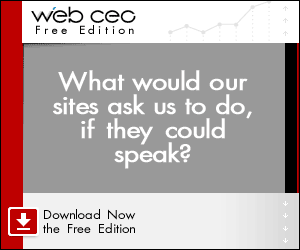 My Site Critique Service
I used to offer a web site critique service, but I'm too busy these days. Critiques can be pure search engine optimisation, or lots of general advice.